I've been up half the night, the mood struck to pick up a paint brush...and I went with it! What do you think about this pink daisy themed foot stool?
These pink daisies actually make me happy!
My creative juices are starting to come back.
That make me JoYFuL!
I have so many ideas...
this pink daisy would look amazing on so many coordinate peices for a little girls room,
growth charts
name plaques
wall art
table and chair sets
rocker chairs
rocker horse
more, more, more...
and of course
PERSONALIZE FREE!
Change colors...FrEE!
Stop by the shop anytime, we are always open!
Linkin up (it's been a while):
http://kimskandykreations.blogspot.com/
Be Different Act Normal
http://cherishedtreasures-terry.blogspot.com/
http://www.bystephanielynn.com/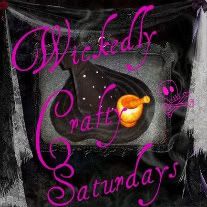 "/>
http://tiarasandbowties.blogspot.com/2011/07/everythings-coming-up-daisies.html